Haida M10 Professional Filter Kit: Hands-On Review With Tyler Glass
Author: Tyler Glass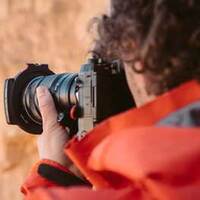 The Haida M10 Professional Filter Kit offers photographers a quality product that you can take just about anywhere, and for a great price.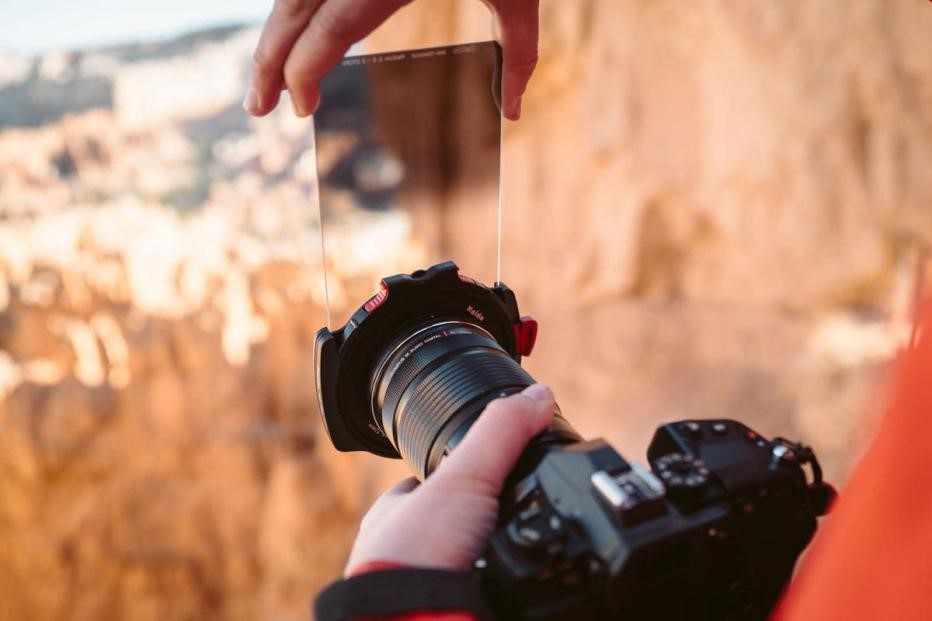 Finding the right filter system can be a tricky and pricy investment to make. The Haida M10 Professional Filter Kit filter system includes two filters that you can use individually as well as in combination to prevent both glare and overexposure. The system is designed for convenience of use as well as a strong build to withstand the elements.
I spent a week traveling through Escalante, Zion, and other areas of Utah testing this filter system in extreme winds, rain, and even hiking through a river just to see if it could withstand the tests all landscape photographers will inevitably see in their career. I normally have a filter system with me at all times and I'm actually known for almost always using a circular polarizer during my shoots, but this system is easily the most compact and organized filter set I have used. The system impressed me with its durability, portability, and easy-to-use features when on the go.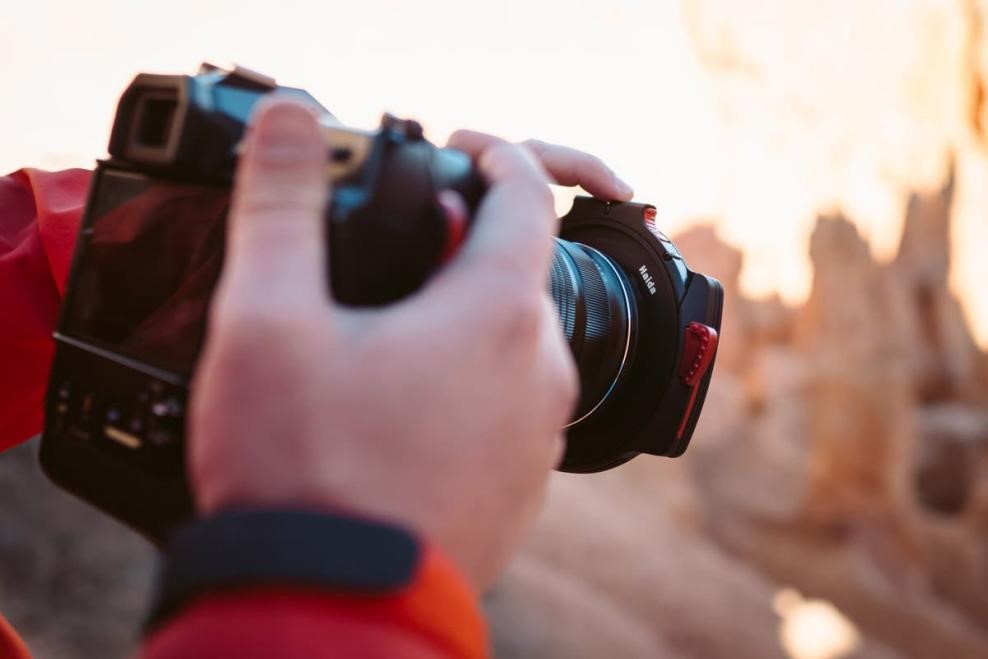 Haida M10 Key Features:
The Haida M10 filter holder with matching storage box
The matching M10 "Drop-In" Nanocoating CPL polarizing filter
Haida Red Diamond ND Filter ND3.0 (1000x) 10 stops 100x100mm plug-in filter
Haida Red Diamond ND Filter ND1.8 (64x) 6 stops 100x100mm plug-in filter
4 matching M10 Adapter rings: 82mm, 77mm, 72mm, 67mm (with this set you can order additional M10 series adapter rings if you wish)
Haida Red Diamond Medium Graduated Filter ND0.9 3 stops 100x150mm plug-in filter
Haida Red Diamond Reverse Graduated Filter ND0.9 3 stops 100x150mm plug-in filter
Matching M10 filter bag (to store up to 6 100x100mm filters or 100x150mm filters)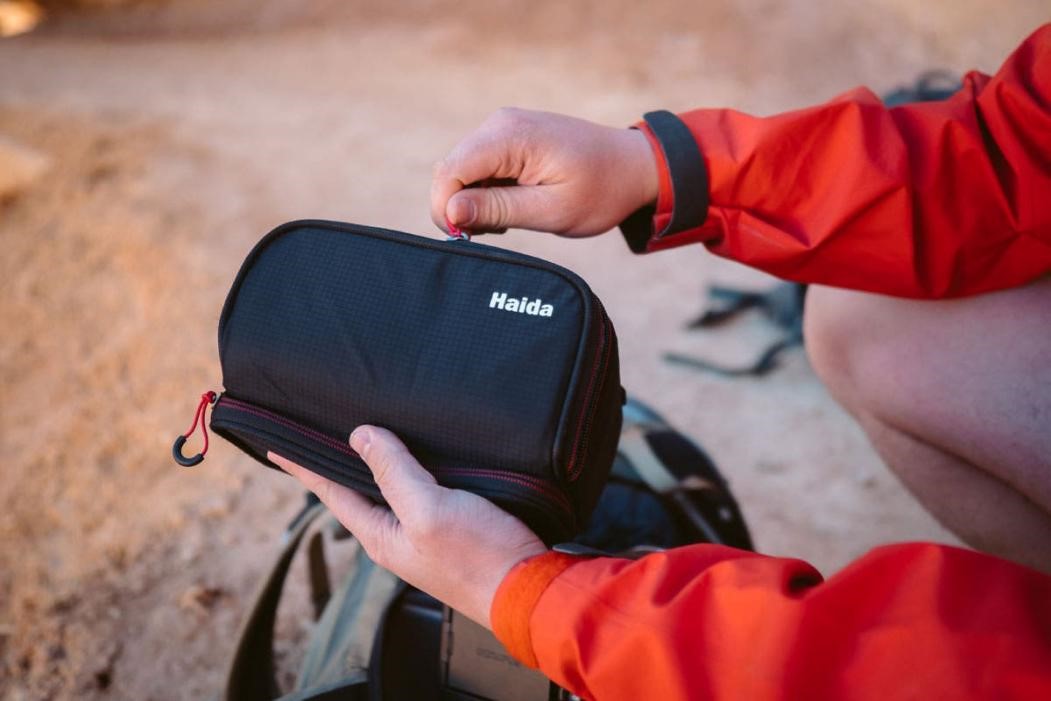 Build and Handling
These filters seem rugged yet lightweight and ready for any adventure. They are made of aluminum which allows them to withstand falls but don't add too much weight to your camera pack. I honestly felt that if I had dropped them on the trip, that would've easily survived the fall.
The simple-to-use filter holder has a quick-release on the side which is ready-to-go and makes detaching the element instantly. A dial on the top rotates the circular polarizer without the need to take the filter holder off, allowing me to choose where I want the polarizer to focus.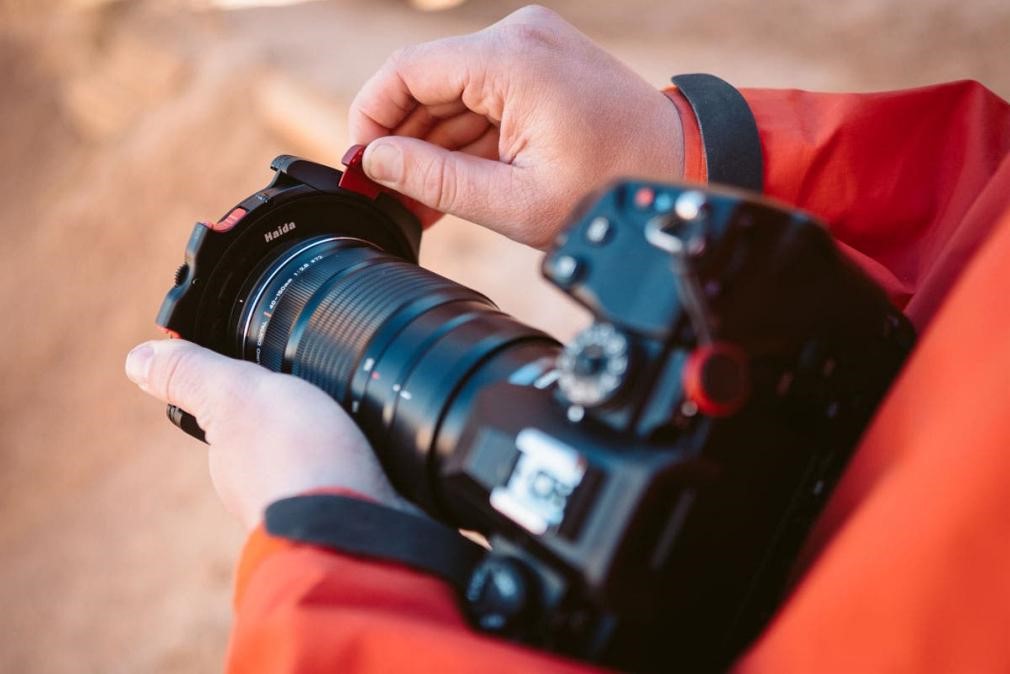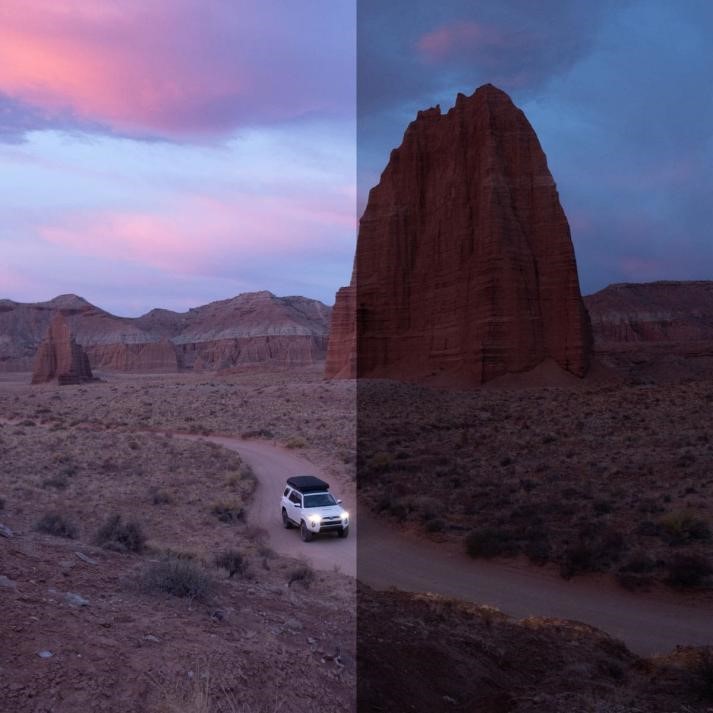 My favorite part of this entire kit is the size. I use one of the smallest cameras in the industry and as you can see, the filter system is small enough as if it's made specifically for my camera.
The pouch that it comes with is simple and easy to use and fits easily in my camera pack. It fits the entire kit with room to spare for a microfiber cloth or other accessories/filters you may add later on. With other kits I have used, I have always had a hard time fitting all the pieces into one case, but this isn't nearly the case for the Haida M10 series.
Hands-On Performance
An important factor to consider when choosing a filter system is will the filters degrade your overall image. Some systems can add noise or make your image grainy — which should never happen. I was able to easily rotate the polarizer without removing the filter holder from the camera itself and instantly noticed more dominant colors in the sky.
The Haida system definitely did not change my image quality in any way. I used both the polarizer and graduated ND at the same time. My images were still sharp and maintained the depth I wanted. In fact, I captured most of my photos using both filters so that I could control the light in the sky. The images also maintained their natural color science without even a hint of color loss or cast.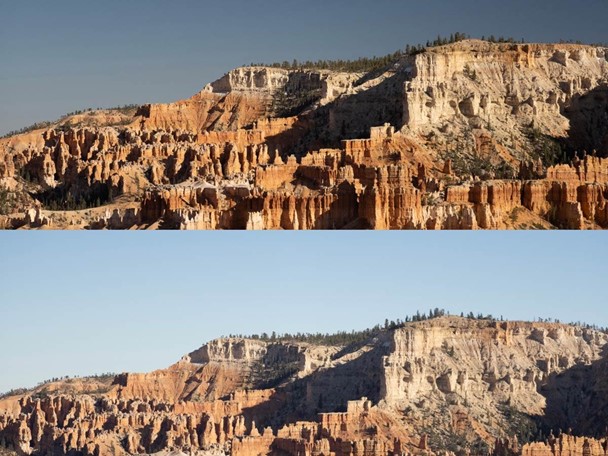 Verdict
Though you could make the argument that any and every photographer can find use for the Haida M10 filter system, this particular kit is a must-have for a fast-paced landscape photographer. Its compactness and light payload allowed me to have the option of having it in my bag on every hike that we did, ranging from one to seven miles at a time.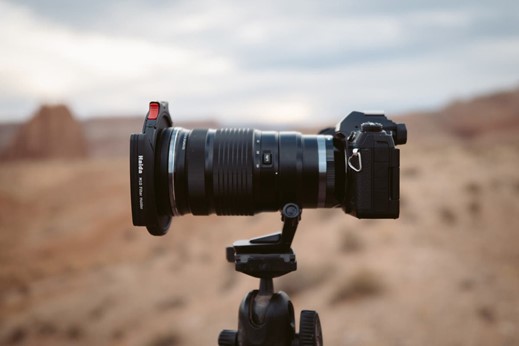 The polarizer not only does a great job of pulling color from the blue sky, but is equally as good at bringing more color to the landscape as well. The graduated neutral density filter allowed me to evenly expose both the sky and landscape during a midday shoot with extremely harsh light. All images I have used in this review are RAW and unedited.
Taking into consideration the premium build, lightweight and compact size, and not only maintaining image quality, but improving it, the Haida M10 kit would be a great alternative or even upgrade to any kit you may be currently using.
About Tyler Glass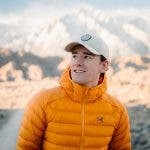 Tyler is a photographer and writer, born and raised in Louisville, Kentucky. His ultimate goal in being a creative is to inspire others through his images, and to care more for the beautiful planet that we inhabit. The more people we convince to care for our world, the more likely we are to save it. Follow him on Instagram (@tylerwayneglass), Facebook (@tylerwayneglass), and Youtube.
---
Leave a comment