BRETT HARRIS - B Harris Photography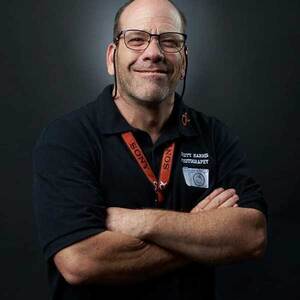 Photographer
Brett is a Sony Digital Imaging Advocate and Benro Ambassador. He specialises in portraits, landscapes, themes, weddings, studio, artistic imagery and is an educational photography instructor.
Brett Harris has been passionate about photography since the old film days and now he uses his Mirrorless Digital Camera to capture those special moments. His interest in photography started in the '80s and he has turned his passion into a business based near Brisbane in Queensland. He excels in various forms of photography using models of all shapes & sizes, props and the environment. Brett sees the world in pictures through his lens. He's known for his creative photography in his unusual artistic themes. As a Digital Imaging Advocate for Sony, Brett offers a variety of photography such as Landscapes, Weddings, Production, Themes/Corporate & Portrait shoots (Traditional, Family, & Glamour), in-Studio & Workshop sessions, Photo Walks & Workshops for his Sony Alpha Brisbane Facebook Group.
Running a client-friendly, service-oriented business Brett believes that great creativity often is the result of team effort and values working closely with his client's needs.
Email: b.harrisphotography@hotmail.com
Instagram: https://www.instagram.com/b.harrisphotography/
Facebook: https://www.facebook.com/B.Harris.Photography
Linkedin: https://www.linkedin.com/in/BHarrisPhotography
Ambassador Products: Benro
Style: Various
Location: Brisbane, QLD
---
Comments (1)
Man with Character

For years now I have known Brett Harris and he is the genuine deal. Actively and passionately working in Photography and lately also Videography. Brett's experience spans over many years which he passes on through Photowalks, Workshops and other noteworthy examples. I have never witnessed such compassion and amount of help he offers to fellow Photographers. A great person and Family man with the knowledge of the equipment in the Video-Photography realm that stands out.
---
[%/param%]
Leave a comment