BEN WILKINSON - Wilkography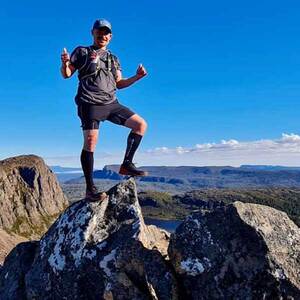 Photographer
Ben is a proud Nikon enthusiast representing Wilkography as a lecturer and teacher. He is self-taught with knowledge and skills acquired through reading, listening, experimenting and his strong desire to improve his craft. Ben gets a real buzz out of exploring and capturing his amazing home, Tasmania.
Exploring the Tasmanian wilderness gives Ben a greater appreciation for life. A simple camera takes him away from it all, allowing him to just be as he captures each moment as though nothing else matters.
Ben's appreciation for the Tasmanian outdoors began as a youngster, where he spent a lot of time on his grandfather's farm and has since developed his love for the beautiful Tasmanian wilderness and mountains.
Ben finds inspiration from people like Peter Dombrovskis and Olegas Truchanas and their dedication to preserving the Tasmania wilderness. He believes exploring Tasmania gives a deeper understanding of how valuable time and nature is and offers rejuvenating properties with an element of magic that is infectious to all who experience it.
Email: ben@wilkography.com
Website: wilkography.com
Instagram: https://www.instagram.com/wilkography_tasmania/
Facebook: https://www.facebook.com/Wilkography
Ambassador Products: Shimoda/Jupio
Style: Various
Location: Howden, TAS
---
Leave a comment