BENJAMIN ERIKSSON - Benjamin Eriksson Photography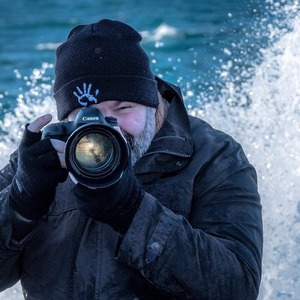 Photographer
Hi, I'm Ben. I have used photography to tell my stories and adventures + my clients for over 9 years.
I love to teach, and run varying photography-related workshops across Melbourne and the Mornington Peninsula, Victoria, Australia.
My personal work is heavily influenced by my love to photograph things many might miss, (think Aurora, Bioluminescence, Ghost Fungi, The Galactic Core of the Milky Way, Eclipses, Meteor Showers, Storms) and my photography style is a direct reflection of my personality: creative, curious, adventurous, passionate, enthusiastic and fun.
I shoot with the Canon Australia R5 with an assortment of lenses, plus print & run workshops learning about the art of editing to print on my Canon ImagePROGRAF 2100 24" Colour Large Format Printer.
I am a proud Australian Ambassador accessory brands: Samyang Optics Australia, Tenba Bags Australia, Benro Tripods Australia, Nanlite Australia and Athabasca FIlters Australia.
When I'm not behind the lens, during summer you can find me up on the Murray River with my family or down sailing my 420 yacht on the Peninsula. During winter you'll find me up on Arthurs Seat riding my mountain bike. I love cooking and enjoy making my famous Lebanese meatballs (in my daughter's eyes at least).
Get in contact - +61 438 381 351
---
Leave a comment