DALE & CELIA ROGERS - Photo Rangers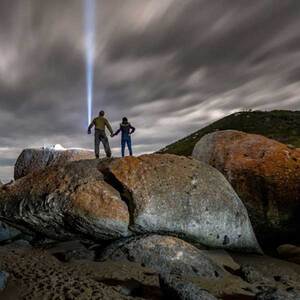 Photographers
Celia and Dale Rogers are Eco-Photographers who teach adventure based photography workshops on and around Phillip Island in Victoria every week and showcase the beautiful environment of the island through the sale of prints.
Celia teaches future teachers at Deakin University and Dale has worked in the education system and been a professional conference and workshop presenter for many years.
"We have both photographed real estate, weddings, advertisements, events and as contractors for many years. We do not attempt to sell individual prints but focus more on the photography experience and teaching others. We are also sought after as conference presenters because we push the boundaries of popular photography and add a deep purposeful approach to our photography."
Recently Celia has focused on the female photographer as the storyteller and Dale has lectured and written on the use of eco-photography as a motivator of social change.
Dale and Celia have an intimate and expert knowledge of their area and combine their passion for the environment with photography education. They create an adventure for photographers regardless of physical capacity in that they tailor their workshops to include hides through established trails. They are two photographers with different perspectives and styles which provides for a broader variation in style. They believe in making photography fun and engaging whilst teaching others with fun banter and conversation.
Email: dale@photorangers.com.au
Website: http://photorangers.com.au/
Instagram: https://www.instagram.com/photo_rangers/
Facebook: https://www.facebook.com/photorangers
Twitter: https://twitter.com/thephotorangers
Ambassador Products: MeFoto/Shimoda
Style: Landscape
Location: Phillip Island, VIC
---
Leave a comment