CARMEL BOYD - Photography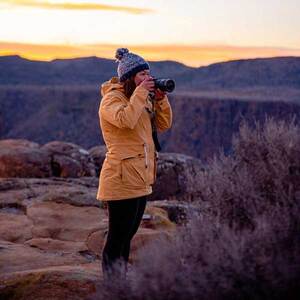 Photographer
Carmel Boyd is a Hobart based landscape photographer with a passion for capturing the unique scenes Tasmania has to offer. After moving from Queensland to Tasmania in early 2017, she was blown away by the diversity the Tasmanian landscape has to offer and began travelling the state in search of the next sunrise location, snowy mountains, beautiful seascapes or capturing the night sky while shooting astrophotography. Having also travelled extensively around the world, she has a love for capturing landscapes, cultures and experiences through travel photography.
In 2019, Carmel was selected by Sony Australia as a Sony Digital Imaging Advocate and has since been running workshops and events via Sony Scene.
When she isn't shooting landscapes around Tasmania from the land or sea, she can be found running her own freelance Interior Design business and photographing a range of different interiors and products for leading businesses and brands.
Email: carmel.boyd@hotmail.com or hello@thestylingcollective.com
Website: thestylingcollective.com and https://www.carmelboyd.com/
Instagram: https://www.instagram.com/carmelboyd_/
Facebook: https://www.facebook.com/thestylingcollective
Ambassador Products: Shimoda
Style: Travel & Landscape
Location: Moonah, TAS
---
Leave a comment