OAT VAIYABOON - Hanging Pixels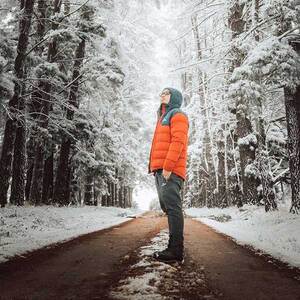 Photographer
Oat was born in Bangkok, Thailand and attended university at UTS in Sydney where he furthered his education and studied architecture. He then went back to obtain his master's degree in design, photography and digital media where his long-held passion for photography re-ignited. From working in the dark room, developing film the old way to digital photography, Oat has continued to grow and learn.
The thing Oat loves most about photography is that he can go out and not be committed to one thing, it is about each person's interpretation.
"It is how you see the object you are photographing. I look at things and work out when and how to use the natural light, I'm still learning now. Sometimes you go out with your camera and come back and all the shots are terrible."
Oat's venture from Sydney to south-west Victoria provided him with wonderful subject matter. Images of the Grampians, the Great Ocean Road, the Otways, the high country and just about every natural wonder in and around Port Fairy have caught the attention of his camera. His recent move up to the Blue Mountains in Sydney is sure to bring a whole new world to capture.
Oat shares his passion for photography, both with a camera in his hand or attached to a drone, on his Facebook and Instagram accounts and on his website. For Oat, taking photos is very therapeutic. He travels around, sometimes with his family or friends, sometimes in solitude, and takes photos.
Email: hangingpixels.info@gmail.com
Website: www.hangingpixels.com.au
Instagram: https://www.instagram.com/hangingpixels_photo_art/
Facebook: https://www.facebook.com/hangingpixels
Ambassador Products: Benro/Samyang
Style: Landscapes & Aerial
Location: Sydney, NSW
---
Leave a comment